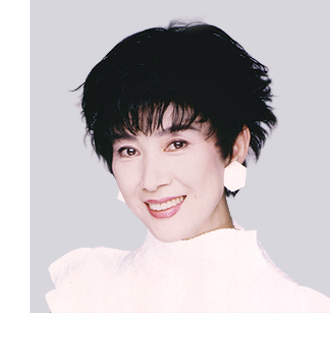 Eriko Kusuta

TV presenter, Writer.

Eriko was born on the 12th of January in Ise, Mie prefecture.
She graduated from Science University of Tokyo with a degree in Chemistry.

She joined Nippon Television Network Corporation ( NTV ) as an announcer and received national attention for hosting a highly acclaimed show "Oshare ( My Style )".
During this period, she also devoted herself to research and writing work, publishing numerous picture books.

After some years, she became a freelance and established Fantasium Ltd.
She hosted a famous TV program "Naruhodo! The World ( Oh, So That's Our World )" for Fuji Television Network, which created a new field of informational shows on international cultures and the world.

At the same time, she wrote a bestselling science essay "Romantic Science", followed by "Fushigi no Kuni no Eriko ( Eriko's Adventures in Wonderland )" and "Kibun wa Sceinece ( In A Scientific Mood )", leading a new field of science essay.
She has published 35 essays, non-fictions and picture books, such as "Nasca Suna no Ohkoku (Nasca, a Kingdom in a Desert)", "Pina Bausch Addict" and "Miracles of Chocolate".

Eriko energetically develops her career as a TV presenter and enjoys high acclamation for various shows.
Representative programs include a very popular program "Sekai Marumie TV Tokusobu ( The World Great TV )" (NTV) and "FNS Music Festival ( FUJI TELEVISION NETWORK )", etc.

Moreover, in order to support Dr.Maria Reiche, the foremost authority on "The Nasca Lines" research, remains of ancient Nasca in South America Peru, she established the "Japan Maria Reiche Fund".
She has poured her efforts into precious research and protection activities of world heritage.

Since 2000, Eriko has passionately pursued on scientific research on the health benefits of chocolate, the history and culture of cacao, and the great works of chocolatiers.
She opened the new age of high-cacao dark chocolate in Japan.
Served as Chocolat Ambassador for "Salon du Chocolat" in 2016 and 2017.
Produced and hosted the chocolate event "Chocolat et Chocolat" at Abeno Harukas, Osaka in 2022.